New Roof Financing Options
Are you looking for new roof financing that's affordable? If so, MB Roofing LLC can assist with your roof financing needs. Those looking for experienced local roofers to help with their roof financing and replacement project can rely on our team to get the job done!

Advantages of Roof Financing for Homeowners
When you decide to use roof financing services, there are several benefits to take advantage of. One such benefit is that you may get customized terms and rates, whereas banks and traditional financing institutions have more limited roof finance options available. As a result, taking a loan from a local roofing company may not be nearly as costly as using a bank.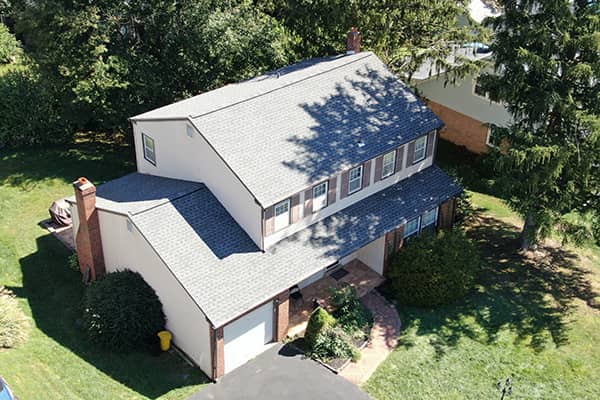 Another advantage is that you won't have to wait for a replacement roof if you don't have enough money to pay all at once. All roofs must be replaced eventually, whether because of old age or damage caused by weather. But, despite the importance of installing a new roof, not everyone has the funds to pay for it. That's where roof finance options come in, as they allow individuals the ability to pay for a new roof installation over time. At MB Roofing LLC, we'll help you with roof financing if it ever needs to be replaced!
Roof Replacement Financing for New Installations
After a storm damages your roof, you'll want to have it replaced so that it can continue protecting your family and residence. However, purchasing an entire roof can be a costly endeavor, even though it is an investment that will benefit you for a long time. MB Roofing can help you with roof replacement financing when the time comes to install a new roof on your home. It doesn't matter what kind of roof you need to replace, whether asphalt or metal, or for what type of building you own, residential or commercial. When you choose us for your new roof financing needs, you'll be guaranteed a price that can be financed over time.
Metal Roof Financing Options
If your home or business needs help with metal roof financing, then the talented team at MB Roofing LLC is ready to lend a hand! We strive to install high-quality metal roofs for our customers throughout Chester and Delaware counties, among other nearby locations. Our roofing installation experts are familiar with all sorts of projects, whether corrugated roofing systems or standing seam metal roofs. Whatever type of metal roof you need, we can offer you new roof financing for your replacement.
Schedule Your Free Roofing Estimate Today!
If you're ready to discuss financing with our team or would like to learn about our roof replacement and installation services, contact MB Roofing LLC for a free estimate today! Call us at (610) 299-3740 or submit the online form.