Residential Asphalt Shingle Roofing Services
Across the United States, asphalt shingle roofing is a best seller for residential roofs, and we are specialists in its installation and repair. If you and your family need to replace your roof this year, your first step should be to get a free roof estimate from a reputable local roofing expert—someone like us. MB Roofing LLC can give you a detailed, no-obligation analysis of your roof, so you can make an informed decision. Integrity matters to us, so you can trust my team of professional roofers to give you the full picture when it comes to your home.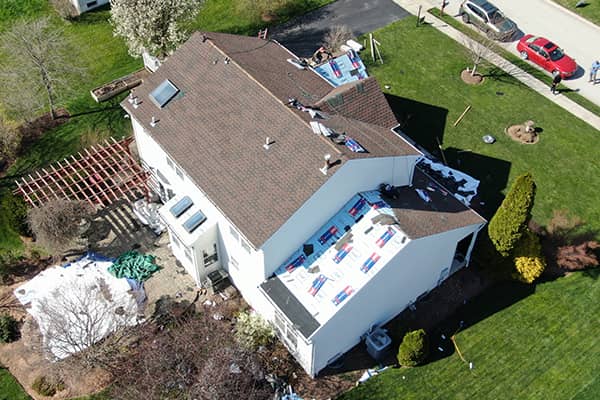 Your Residential Roof Installation Specialists
Good service comes down to peace of mind and value for money…and my team's attributes our success to delivering on both. With over a decade of local roofing experience and industry-leading workmanship warranties, you can place your residential roof installation in our hands.
The benefits of asphalt shingle roofing aren't all cosmetic — although an expertly installed asphalt shingle roof is a sight to behold. But there are other reasons we recommend this as a solid material choice for residential roof installation, too:
Affordable to install and repair
Versatile to fit across various roof pitches and design styles
Low-maintenance, durable, easy to customize
Put simply, we love asphalt shingle roofing and our clients do, too. We're also a leading supplier and installer of asphalt shingle roofing. Our clients choose MB Roofing LLC because we've built strong connections with top manufacturers and suppliers, we know this industry, and we take pride in doing the best by Pennsylvania homeowners.
Schedule Your Free Roofing Estimate Today!
Explore your residential roof installation options with MB Roofing LLC by claiming your free roof estimate today! Our detailed report gives you the info you need to get your roof replacement or repair done right. Call us today at (610) 299-3740 or submit the online form to get started.
Residential Services