Metal Roofing Services
Whether you're looking to have repairs or maintenance done to your metal roof, you want to switch from an older metal roof to a more modern and longer-lasting solution, or you are interested in replacing traditional shingles with a metal roofing setup, MB Roofing LLC can help!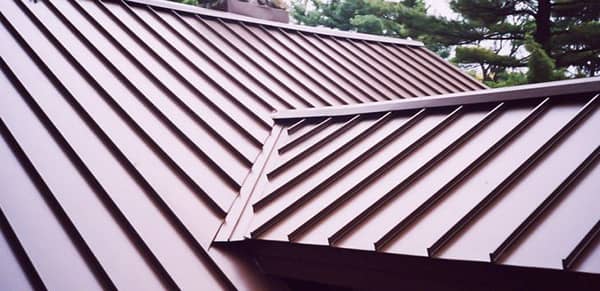 Your Local Metal Roofing Specialists
We are proud of the fact that so many customers in the area already consider us to one of the best metal roofing companies in the business, and we strive to make sure that the neighbors and friends that choose MB Roofing to handle their metal roofing needs get the results they're looking for at prices they can afford. Our expert metal roof installation team is trained and equipped to tackle all kinds of projects, including:
Standing seam metal roof solutions
Metal coping and edge material repairs & replacements
Corrugated metal roof systems
If you have any questions about metal roof maintenance, repair or replacement, or you want to schedule a roof inspection and a no-obligation estimate, contact MB Roofing today.
Protect Your Home With Durable Metal Roofing
Each year, more property owners choose to take advantage of metal roofing solutions to protect their homes and their loved ones from weather that can get pretty rough here in this part of Pennsylvania. We want you to know that MB Roofing is always available to assist with metal roof repair jobs (especially emergency jobs), with mobile crews available to begin tackling any problem straightaway, so that we can get your roof in prime condition ASAP.
Schedule Your Free Roofing Estimate Today!
For more details about how we might be able to help with your metal roofing needs, or to schedule a roof inspection and a 100% free, no-obligation estimate, contact MB Roofing LLC today. Call us at (610) 299-3740 or submit the online form.