Residential Roof Leak Repair & Restoration Services
If your roof suddenly springs a leak, you can count on MB Roofing LLC to provide the highest quality roof leak repair services for your home. From leak inspections to repairs to installations, we provide superior service, making sure your house looks good as new again. Not only are our prices reasonable and easy on your wallet, we will also provide a quick response.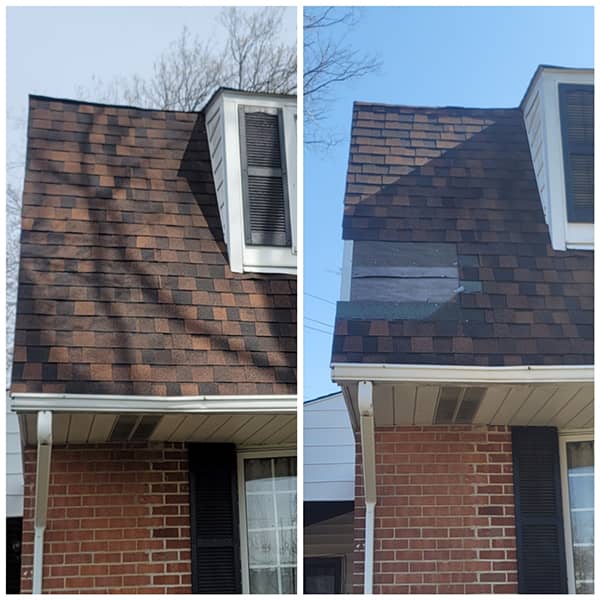 Emergency Repair: Fix It Before It Gets Worse
If you notice a leak or other issue, you may need emergency roof repair service to protect your home from further damage in the event of a weather event. The truth is that even small damage, such as a cracked or missing shingle, can lead to more serious problems down the line – not only compromising the integrity of your roof but also your home's structure. If you are worried about your roof, don't delay! Give MB Roofing LLC a call and we will provide quick and quality emergency roof repair service.
When to Call for Professional Roof Repairs
The first indicators of a roof leak are not as obvious as you might think. It could be slight dampness or just a drop or two in certain places. In these instances, it is easy to think that your problem is not big enough to call in professionals. But those small signs can lead to bigger complications.
Roof leak repair should not be ignored because of its potential to damage other parts of your house. From mold and mildew growth to wood rot and structural damage to electrical short-circuits, the dangers are severe if left unchecked. For the best roof repair service, MB Roofing LLC is your go-to roofing contractor in Delaware County.
Detailed Repair Estimates
Cost is a big consideration when it comes to roof leak repair, which is why we encourage you to contact MB Roofing LLC for an estimate for your specific needs. We will provide a customized quote that is completely without obligation, giving you the flexibility to decide whether to move forward with a repair.
We always provide free repair estimates!
Ninety-nine percent of the time, we find and solve the problem the first time.
We don't just look at the main problem; we inspect the entire roof for future issues that may occur.
Help With Your Insurance Roof Replacement
If your roof has been affected by a major storm or weather event, you may be eligible to file an insurance claim to cover the repair or replacement costs. MB Roofing LLC can work with you for all your insurance roof replacement needs. We know what insurance companies need and can help you meet claim requirements. Just give us a call to find out how we can work together.
Schedule Your Free Roofing Estimate Today!
MB Roofing LLC is an experienced and professional residential roof leak repair and replacement contractor. Contact us for a free estimate and let's talk! Call us today at (610) 299-3740 or submit the online form.